---
Posted: Mar 05, 2020

Why use Facebook ads for your small business? Facebook is one of the largest and most diverse platforms for digital marketing today, and it is home to many internet users, including 700 million active daily users. Facebook also gives you a lot of different ways to advertise your business with several different ad formats to help you reach your own specific goals.
Before you get started, make sure you have that your Facebook page is set to a Business page. Once that's done, you can start creating Facebook ads for your business.
The type of ad that will work best for you will depend on your short-term and long-term business goals. You can select from the following: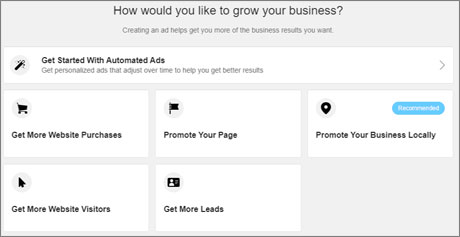 For most Facebook ad formats, your images/videos will take up most of the space. Your ad copy text can go up to 90 characters, 30 characters for your link description, and 25 characters for your headline. The exception is for basted page posts, in which you have an unlimited amount of space for ad copy.
We've compiled the different types of Facebook ads available right now so that you can see for yourself what will work best for your business.
Video Ads
You can post video ads (or GIFs/moving images) in both news feeds as well as Stories. You can always use this as a way to show your commercial-like ads, but many businesses use this as an opportunity to engage with customers on a personal level by showing tutorials or interviews. Your videos can be as long as 120 minutes, but in general, we recommend to go with under 30 seconds.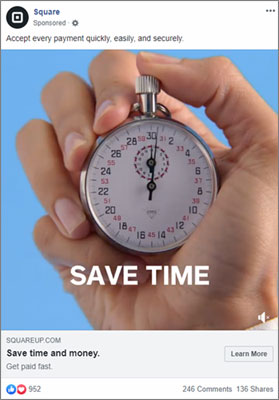 Image Ads
These are probably the ads that you see most often on Facebook. As implied, you can post a still image accompanied by text that will show up on users' news feeds or stories. Image ads are quick and to the point, and usually end in some sort of call-to-action like providing a call button or linking to a specific page on your website.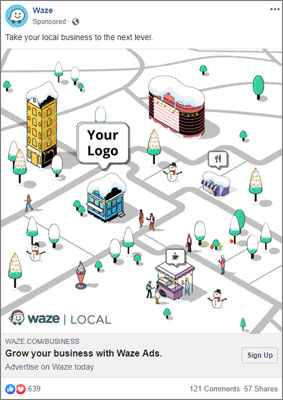 Page like/post engagement ads
This is probably the most natural way to advertise on Facebook because it simply encourages users to "like" your business page. As long as you have a good Facebook page set up for your business and you have a page role that allows you to advertise, page like ads will show up in users' feeds just as an image or video ad will, but instead it will promote your Facebook page. This is a good ad format if your goal is to increase the awareness of your brand or business.
Messenger ads
Think of these like a shorter, social media version of email marketing, but instead of sending your ads to your customers' inboxes, you're sending them through Facebook Messenger. Ads that show up in the Messenger inbox are not available in the United States, Canada, France, and Australia.
Carousel Ads (or Multi-Product)
You can use up to 10 different images or videos in a carousel ad. The carousel ad format is especially useful for eCommerce and online stores that want to promote different products and services with their respective links.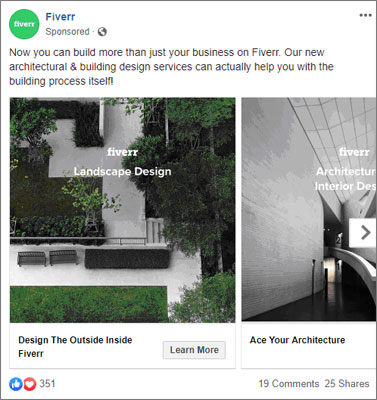 Slideshow
Slideshow ads have motion that is more likely to stand out to Facebook users, and they load quickly.
Dynamic Ads
These work like remarketing ads by targeting users who have already engaged with your business. For example, if someone visited your website and placed items in their cart but didn't complete the purchase, dynamic ads work by retargeting those same customers and reminding them to complete their purchase.
Canvas/Interactive ads
These are the newest addition to Facebook ad formats and possibly the most complicated (yet cool) one out there. Users can tilt the image in different directions, zoom in/zoom out, and swipe through different pictures or videos! This is only available for mobile devices and requires a lot of setting up.
Ready to get started? Team up with Octadyne Systems to create, design, post and schedule your Facebook ads today. Call us at 515-232-2024 or send us a message below.